Epic Super Hero Battle
Saturday November 12th, 2011 - 5:30PM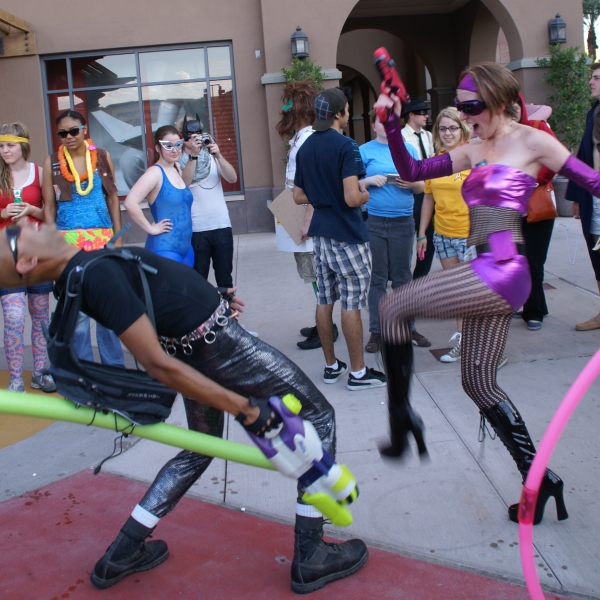 So here's the deal... We're gonna drink, fight, participate in the PAPA parade and drink some more!

We're meeting at Civic Space Park in Downtown Phoenix. Civic Space Park is on Central Ave, south of Roosevelt. It's the park with that big squid/basketball hoop/diaphragm/art installation hanging above it.

After the parade, the teams will let bygones be bygones and join up for the EPIC SUPERHERO CRAWL
Nursing our wounds with cold beverages, we should quickly discover that the past is in the past, and that the future is getting fuzzy.
---
How To Participate
Invent a superhero or supervillain.
Dress up as that superperson.
Show up at the start or join the teams en-route.
Bring cash, as no super-person would be caught missing a battle because he's waiting to close his bar-tab.
Use Swaggle and Twitter (links on right) to stay informed as to your team's location.
Tag Photos and videos with ESHB11, AZ Cacophony, AZ Improv and anything else that sounds good.