Fluor-Ascent!
April 14th, 2018 - 6:30 PM
Piestewa Peak Summit Trail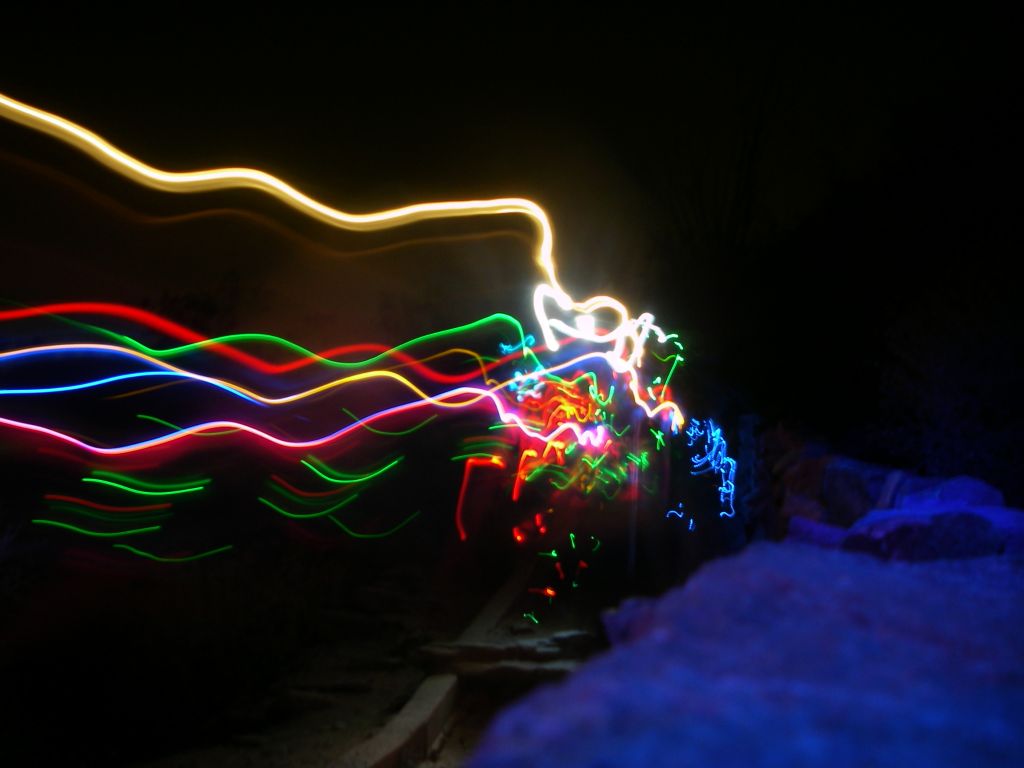 This is our 7th (8th?) Fluor-Ascent event! The concept is to climb and conquer Piestewa Peak at night, all lit up. Interpret "lit" to your own liking, but most of us will be decked out in lights of all kinds. So grab your headlamps, string lights, flashlights, strobelights, lasers, laser cats, laser sharks, blacklights, leds, el wire, or cell phone lights if you got 'em, and strap them on. Remember, although this is not a forest, the desert plants are still burnable, so let's do Smokey a favor, and forget the FIRE.

We're meeting at the bottom of the Piestewa Peak Summit Trail at about 6:45pm, and we will start the ascent at 7:30pm To get there, take the Lincoln Drive Exit off of SR-51, and turn north on Squaw Peak Drive. Keep driving straight, and you'll enter the mountain preserve area. Park anywhere where there's available parking, and meet by the first picnic ramada.

This is a moderate hike, so be sure to wear hiking/athletic shoes. The hike is approximately 1.2 miles, and can take two hours if we pace ourselves. Be smart, bring water. An afterparty is being planned nearby.

Again, bring your cameras, you never know where the pantless hiker will be lurking.
Tag your photos with fluor13 if you are a flickr user.
Events!