Beware The BRIDES of March! WOOT!
March 10, 2018 - 12:00 PM
(that's NOON)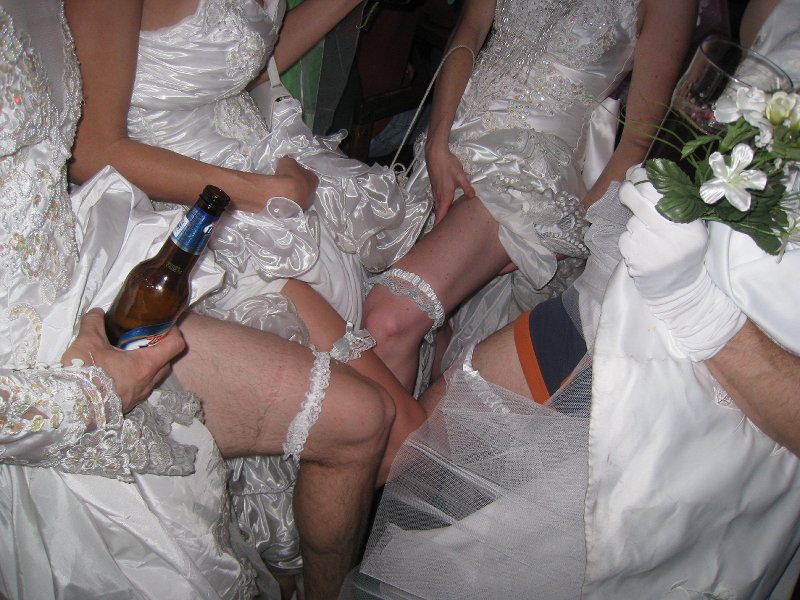 Yes it's early. Deal with it.


ATTN BRIDES! Bring some canned food goods to donate to St. Mary's Food Bank. Read below for more info.
---
The Brides of March Phoenix meeting place will be at Charlies
727 West Camelback Road, Phoenix, AZ 85013
(602) 265-0224

If taking the light rail, get off at the 7th Ave and Camelback light rail stop and Charlies is across the street!
---


High Heel Race:
To qualify to race you must wear at least 3 inch heels
No wedges will be allowed.
(Prizes for 1st, 2nd, 3rd and last place)
If you're taking light rail there:
Get off at Camelback & 7th Ave and cross the street

If you're driving: Get a DESIGNATED DRIVER!
---
On your way there, buy a day pass for the light rail. Bring a flask or other concealable beverage to avoid thirst problems while we ride the light-rail.
Remember that it is illegal to drink alcohol in public other than within licensed establishments. Bringing and/or drinking your flask in one of our friendly stops can get them and us all in trouble, so don't do it!

Please note that the event starts at NOON, please arrive a little early so we can start on time.

---
How do you participate?
Dress as your favorite bride or bridesmaid. A white wedding gown is absolutely mandatory. (Though if you have a fabulous off-white gown, that will work too)
Show up to the designated meeting point by noon (that's in the morning) on the designated Saturday..
Stick with the other brides and have a great time.
Have more fun than you'd ever think you would in a wedding gown.
We will be using
Twitter
to help coordinate the Marching of the Brides.